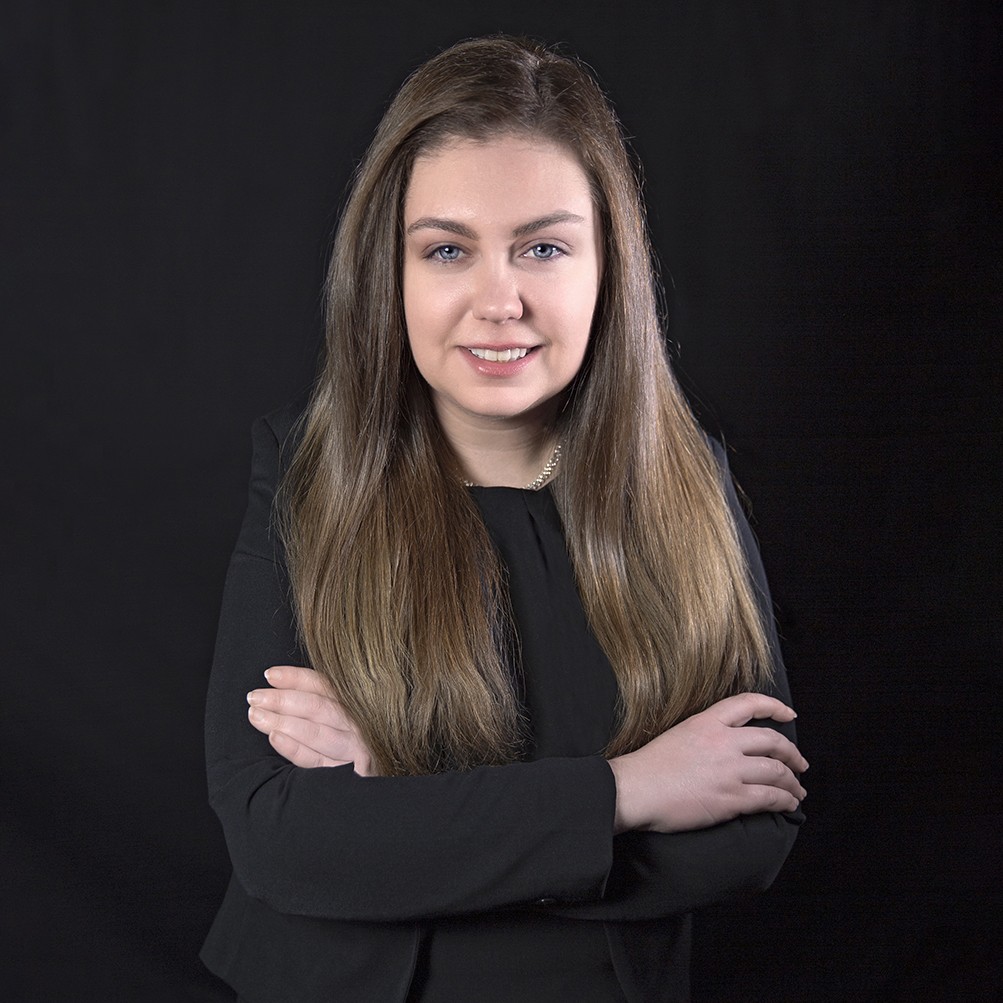 After graduating with her Bachelor of Business Administration from the University of New Brunswick, Alexandra also received her Paralegal Diploma from Oulton College. She immediately began working in the legal field until she moved to England to start her Law Degree at the University of Essex. While attending Law School Alexandra furthered her legal skills as a member of the Essex Law Clinic, first as a student legal advisor and then as firm manager. Her focus with the Essex Law Clinic was on access to justice, providing greatly needed legal services to low income communities through outreach mobile clinics.
Alexandra began working with Carleton Law Group as a summer student in 2018 while she was on summer break from Law School. She has returned to Carleton Law Group during every break from law school and has become an indispensable member of the firm. Alexandra has now graduated from Law School with her L.L.B. and completed her National Committee on Accreditation Exams with the Federation of the Law Society of Canada. Alexandra is now Articling at Carleton Law Group.
Alexandra's keen sense of detail has led her to have a special talent in the area of Real Property. She loves meeting new clients who are buying or selling their homes and assisting them with one of the biggest transactions of their lives.
Alexandra is involved in every area of practice at Carleton Law Group. She has also decided that she would like to become skilled in the area of small business incorporation when she becomes a lawyer to better serve all of the clients at Carleton Law Group.
Contact Alexandra Stratton at: alexandra@carletonlawgroup.com